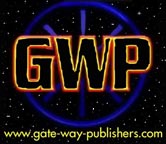 Fiction
Nonfiction
Quick Reads
Author Info
FAQ
Free EBooks
Contact Us
Visit our new
Poster Shop!

Read e-Books on your PC!
You don't need any special equipment or electronic devices to read our e-books! You can read them on your computer screen or print them out on your own printer! Below, you'll find instructions pertaining to each of our electronic editions. In all cases, the file you will be downloading is a compressed ZIP archive. You will first need to unzip this file to extract your e-book. PC users may use WinZip and Apple users may use StuffIt Expander to open our ZIP files. Unzip your e-book to your "documents" folder.
Which format should I download?

HTML Editions:
Select this format if you are going to read our e-books on your computer screen using your web browser. Please note – you don't have to be online to read e-books in your web browser! Just launch your browser and use it to open the e-book.
You should also select our HTML edition if you are going to read your e-book on the original Rocket eBook. Just use your RocketWriter software (which came bundled with Nuvomedia's Rocket eBook) to convert the HTML to a RocketEdition, then load it onto your device.

Palm Editions:
Select this format if you are going to read our e-books on your Palm or Handspring PDA device. You'll need to have a Palm OS doc reader program installed on your handheld, but there are some wonderful programs out there — many of which are free! We recommend either CSpotRun or MobiPocket.  Just use your Palm Desktop program to install the e-book (.pdb) file and hotsync it to your PDA!
 
Acrobat PDF Editions:
Select this format if you want to read on your computer screen using Adobe's free Acrobat Reader software. If you ever had to download an IRS tax form, you're already familiar with Acrobat Reader. It has been the preferred format for digital reading for the past five years. Acrobat Reader comes pre-installed on most new computer systems sold today; so, if you're computer is less than five years old, chances are it's already installed! It is also the most common of browser (Netscape and Internet Explorer) plug-ins. If for some reason, you can't find it on your computer…or you don't have it…you can download it here.

Microsoft Reader Editions:
Select this format if you're going to read your new e-book on your Windows-based PCs and laptops, as well as the PocketPC handheld computers. Although a relatively new entrant in the digital reading industry, Microsoft has come up with a real winner by incorporating its innovative Clear Type™ technology into its Microsoft Reader software. If you've always thought that reading on a computer screen was hard on the eyes, this is the software for you! You'll be amazed at how clear the type is! Best of all, you can adjust the size of the font, add bookmarks, underline text and make annotations in the body of your e-book!